Who else can't wait to travel around Europe this summer? I have a strong feeling that Portugal might be a travel destination for a lot of people this year. And I totally get why! I'm so lucky I got to spend the last semester before Covid-19 in Faro, Portugal. That's why I'll give you some travel advice for Portugal and especially for the Algarve region.
I spent four months living in Faro which is located in the Algarve region. This region borders the Atlantic ocean to the south and west. That's basically the reason why this post mostly consists of beaches and beach hikes. First of all, let me give you some recommendations for Faro itself.
The only airport in the Algarve region is located in Faro, close to the beach. A bus, taxi or Uber will take you to the city center which is a ten minute drive away. 
From there you will reach mostly everything by foot – except for the beach. You can either take a bus (20 minutes) to get there or rent a bike (45 minutes). By car or Uber it's only a 10 minute drive.
At the beach which is called Praia de Faro there are a few bars and small restaurants (with wifi), ho(s)tels, guest houses, surf schools and a tiny grocery store. Despite my former fear of the ocean I learned how to surf at AMAR Surfing Academia. The surf spot is magical and the instructors do an awesome job everyday! Don't miss out on that experience!
The beach extends along the whole coast and is isolated from the city by the Ria Formosa. This river is a natural park listed as a wetland of global importance because of its diverse flora and fauna. It is a unique lagoon system that is subject to constant change through continuous movement by wind, currents and tides. I saw so many people fishing in the river or collecting shells when the water was gone. As long as the water is there though, you can reach small islands by water taxi but more of that later.
Back to the city center (Baixa) which is really tiny but cute. The houses impress with the typical Portuguese tile look and the streets are so narrow that only one car fits through. There are three streets of bars, clubs and restaurants really close to the harbor. If you're looking for a good breakfast place (with wifi) I can recommend Chelsea Coffee & Brunch, Papaya or Arco-Íris (close to Penha University Campus). At O Chalavar you get typical Portuguese food without being surrounded by tourists – only locals come here. To get some really good Mexican food and homemade margaritas try Taco y Tequilla. We found the best seafood recommended by a Portuguese in Marisqueira Sol e Mar in Quarteira which is only a short drive from Faro.
Whenever you're hungry for a sweet dessert you should try Choco & Nut or get some typical Pastel de Nata at a bakery. 
If you want to go for a few drinks at night you should try Pipers (they also have pizza parties on Sundays), Call In (For Shots), Madalena or LA which is close to the Penha University Campus. An rather edgy bar is the Baixaria. In summer the EVA hotel has a free rooftop pool party every Sunday with an amazing view on the sunset over the ocean and great cocktails. 
Another fun place to go is the GAME OVER Arcade Bar where you can try to make it out of an escape room or play Mario Kart and other games.
If you are looking for a chill and relaxed beach vacay I recommend to stay at the WAX beach hostel (including the delicious food at the bar). At night it's super quiet at the beach because usually everyone heads back to the city center. If you are looking for party nights and fun times with friends you should definitely stay in the city center, for example in Hostellicious.
There are a lot of beautiful beaches in this area and I didn't get the chance to see them all but I've already got my favorites. Check out this list:
Fuseta Island Beach: That's the one you only reach by taxi boat. If you're lucky you have one of the tiny islands for yourself all day.
 Praia da Falésia: This unique beach is one of the most famous beaches in Portugal and my favorite one. The six kilometers long beach is surrounded by giant sand cliffs and pine trees on top. You're also able to surf there on some days.
Praia da Marinha: If you want to check out the famous Benagil caves (in the cover picture of this post) you also should take a look at this beach. You can reach it by a short hike which offers you some great views. You will also pass Praia da Corredoura. These spots are the most known for the Algarve region because you get to see some stunning rock formations. If you take a close look and pose your camera in the right angle you also get to see the heart of the Algarve which you can see below.
Lagos is a beautiful city offering more than just the Ponta da Piedade. In total there are four beaches in Lagos and each of them is unique and worth a visit. Praia da Batata, Meia Praia, Praia Dona Ana, Praia do Camilo. They are all connected and easy to reach from the old town of Lagos. By car you can get to see even more beaches in this area.
Sagres: Located in the most eastern part of the Algarve it offers stunning views. My first surf lesson  took place at Praia do Tonel. If you visit the old Fortaleza of Sagres you have a great view on that beach from above. On a beautiful day without fog you also get to see the Farol do Cabo de São Vicente at the horizon. By car it's only a 10 minute drive away and a lot of people come there every day to watch the sunset. The region around Sagres is great for campervans and camping in general.
Only 20 minutes up north is Praia do Castelejo located. It looks completely different than all the others and reminded me of Blacks Beach in San Diego, California. Experienced surfers come here a lot.
The first thing I saw when entering Lisbon was the red bridge Ponte 25 de Abril reminding me of the Golden Gate Bridge in San Francisco. After finally finding a parking lot – which is definitely not easy in Lisbon or Porto – we first visited the Torre de Belém and then walked trough the Baixa of Lisbon. We passed the Elevador de Santa Justa built by a student of Gustave Eiffel. Then we went on a short ride on the famous Tram 28. It was hard to find the typical photo spot but it is called Elevador da Bica. Not far from there you get to see the Pink Street of Lisbon where the bars are located. Only a few blocks from there you can eat some delicious food at the Time Out Market. Of course you also have to try a Pastel de Nata or Pastel de Belém when in Lisbon. The Arco da Rua Augusta is also located in Lisbon's Baixa having the Praça do Comércio in front of it. There is a lot more to see and do in Lisbon but I only spent a few days there so I can't give you more advices.
Don't forget to visit Sintra and plan a whole day if you go there. I sadly missed out on that one.
A short drive up north will take you to the small town Nazaré which is famous for the world's highest waves at Praia do Norte. The waves can get up to 30 meters (!) high due to the underwater Nazaré North Canyon in front of the coast.
I totally fell in love with this city! It is devided in the two parts Porto and Vila Nova de Gaia by the river Douro. The bridge Ponte Luís I connects both sides and I recommend to use both, the upper and the lower side of the bridge at least once to get some nice views of the city. All the port wine cellars are located in Vila Nova de Gaia and you should try a glass of port wine at least once. Also typical for Porto is the meal they call Francesinha. There are a lot of different recipes for it but it mostly consists of a giant sandwich with multiple layers of different kinds of meat covered in melted cheese and a port wine or beer sauce. We tried the one at Santa Francesinha.
As a hostel I strongly recommend the Douro Surf Hostel which is also located in Vila Nova de Gaia.
Porto is really small so we were able to walk through the whole city and see everything in just one day. The atmosphere in the city reminded me of the one J. K. Rowling described in Harry Potter. She lived in Porto for two years and she definitely was inspired by the city's flair. The library Livraria Lello for example was used as an inspiration for the Flourish & Blotts Library in Harry Potter and you can visit it or buy books there.
Just like Lisbon, Porto has beautiful old trams crossing the street. Also typical are the Torre dos Clérigos and the blue wall outside of the Igreja do Carmo. Walking through the Baixa you get to see the Sé Catedral do Porto and a lot of tiny streets again. Take a walk at Cais da Ribeira or take a ride on the Teleférico de Gaia to get some nice views. At night, enjoy Porto's vibe in one of the hundreds of bars. I also liked the street art in the tiny streets a lot.
I hope this post gave you a rough insight of Portugal! Check out the Photo Gallery for more impressions.
To all my Portuguese and my ERASMUS friends:
Please let me know in the comments if I forgot about something and I will add it!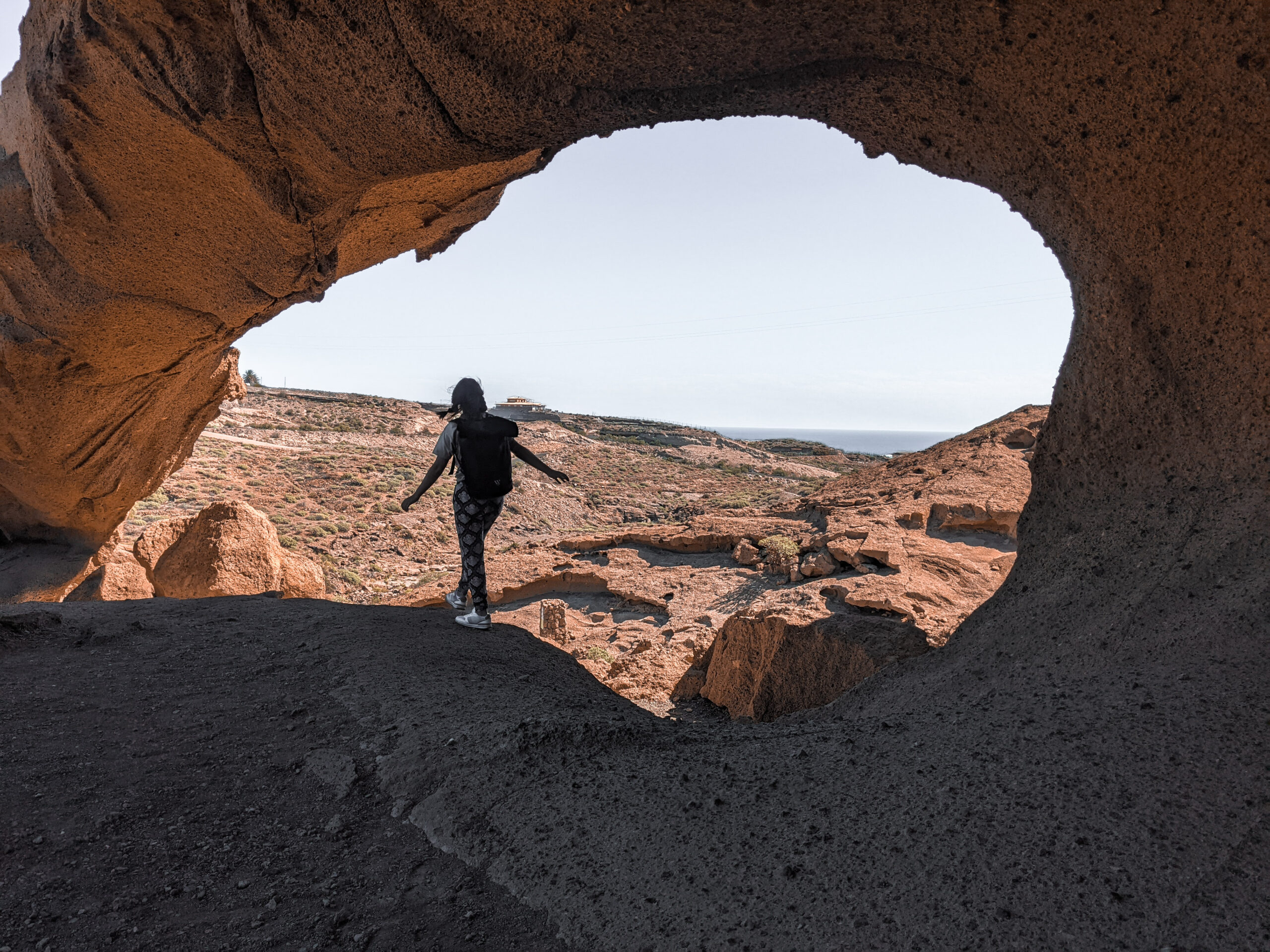 Remote Life Tenerife
A Digital Nomads guide to Puerto de la Cruz – best beaches, bars and restaurants If you're planning to come to Puerto de la Cruz as a Digital Nomad to work you might be wondering: Where do people hang out here? What's the best place to work from? And how's nightlife?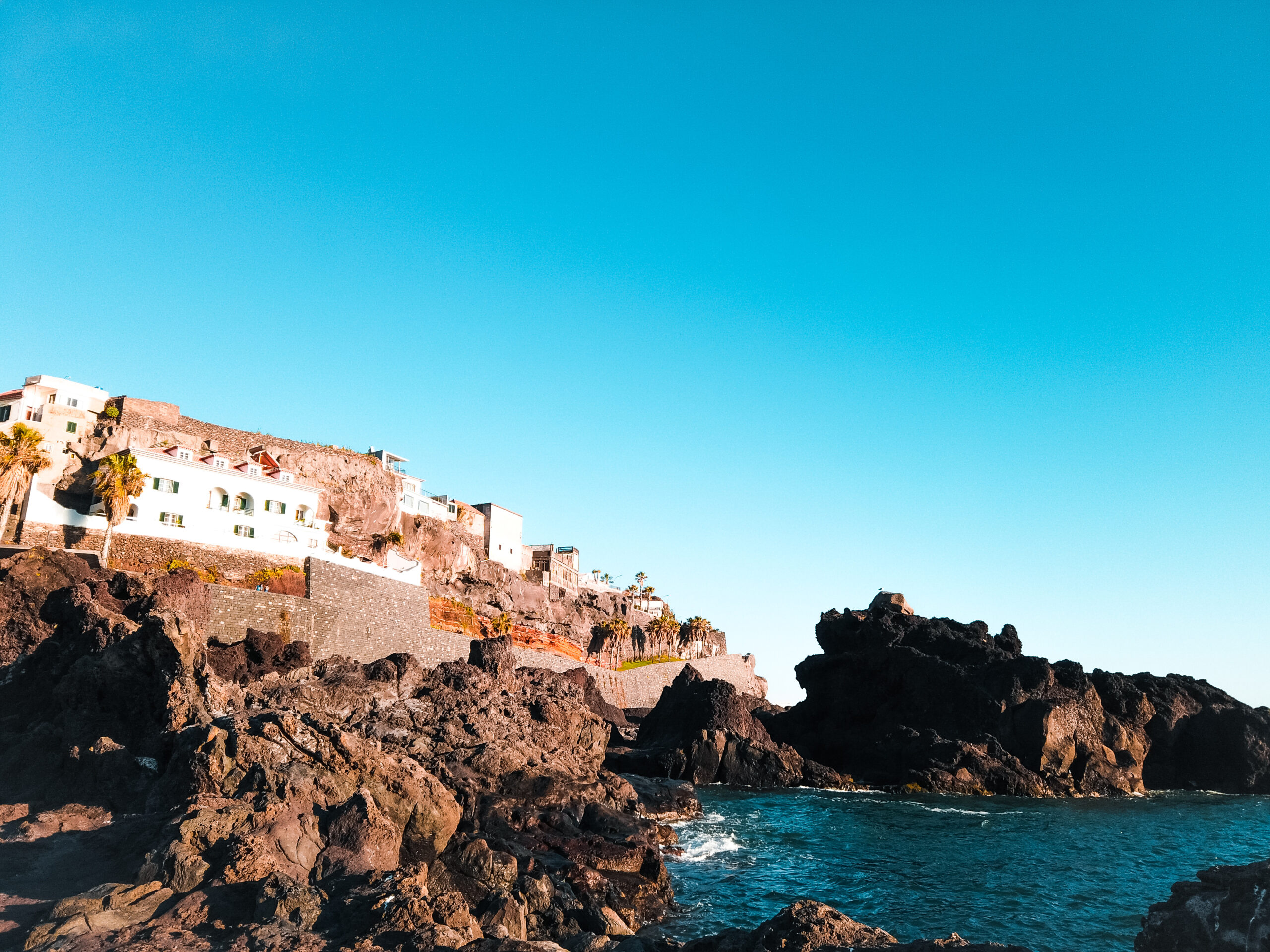 Coworking trip to Madeira
Working remotely gives us the unique chance of working from the most beautiful places on earth. I chose to join a coworking trip with people from joinmytrip to work from the beautiful island Madeira.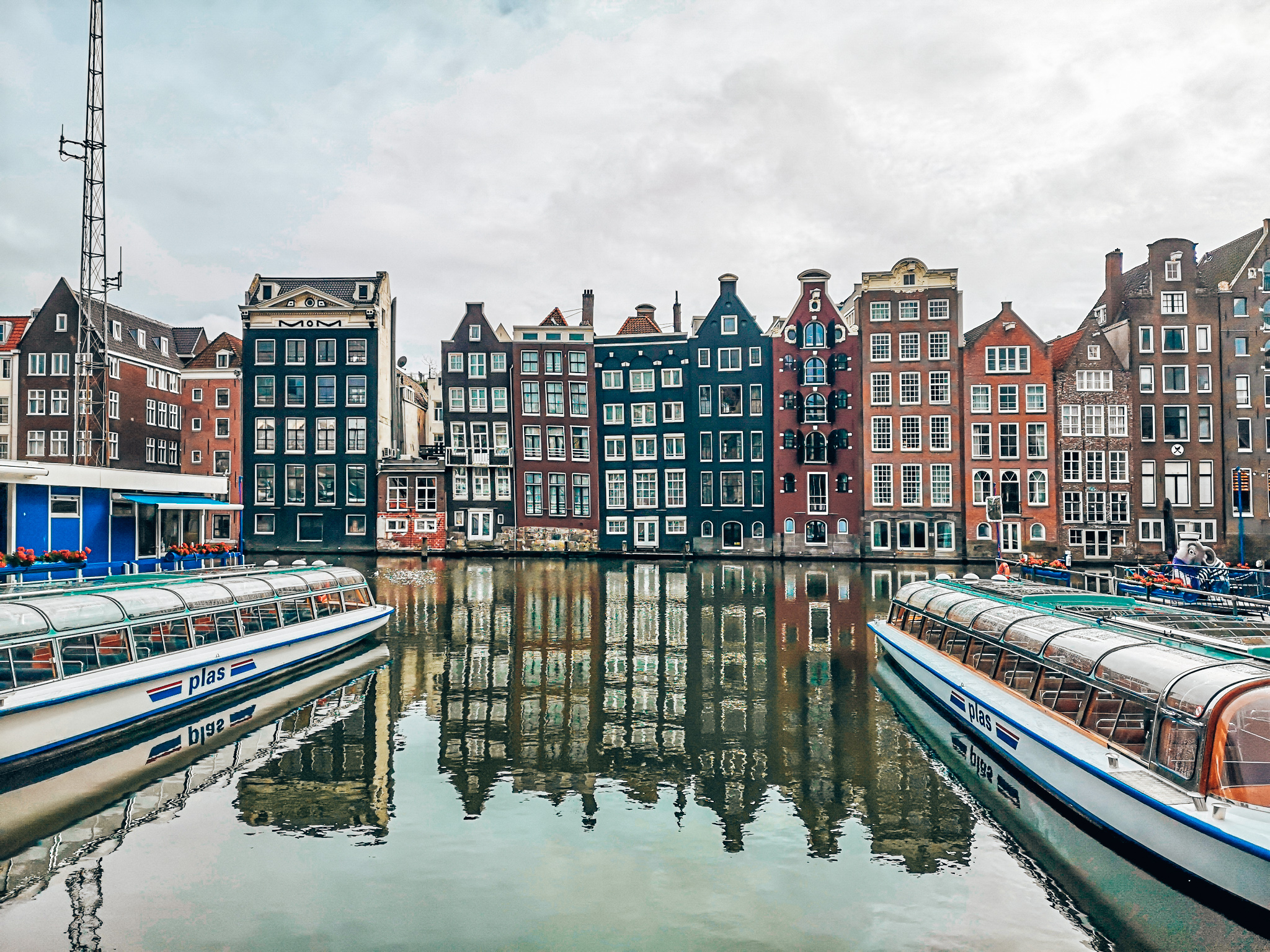 Best Spots in the Netherlands
The Netherlands have so much to offer: endless beaches, rushing cities with amazing modern architecture, countless flower fields, a lot of history, delicious gouda cheese and so much more!