This won't be the typical "I quit my job and went to Bali and it changed my life"- story but somehow that's exactly what happened. And I didn't plan for it to happen.
In May I decided that I wanted to be self employed so I quit my job. Once I was able to travel I went to Mexico first for 6 weeks and then flew to Bali for 2 months. According to the cliche Bali is the perfect place to find yourself but I don't believe in those kind of things until I experience them myself. Read until the end to find out how Bali really changed me.
First Time In Bali – Impressions Of Two Months On The Island
The first impression could've been better, let's say. We arrived late at night when it was already dark and raining outside. There was a lot of traffic on the tiny streets to Canggu and our driver didn't find our accommodation at first. The next morning we were so excited to see the beach as we imagined it to look like: crystal-clear water and a beautiful long white sand beach. 
Unfortunately, we've been a bit disappointed to see a very dirty grey-ish beach with plastic, dog poop and people all over. I was shocked for a moment – that's not how I imagined Bali to look like. 
During this whole stay of two months I tried finding the most beautiful and untouched spots of Bali but it's quite hard as tourists are everywhere. 
After a few days I found out that I might just be in the wrong place. Canggu is by far the most touristic place I've seen in Bali, streets are packed with traffic, western-food restaurants are everywhere. So we took a daytrip to Ubud and we were already fascinated along the way. We knew, Ubud was the place that we want to move to next.
As already mentioned, Canggu was not the right choice for us to stay. I found the dirty ocean water so disgusting I didn't go surfing even once. But after a few weeks, I started liking one thing about Canggu: the café culture. Canggu is full of cafés, all unique in their atmosphere and vibe, serving only the best balinese coffee. I developed some favourite spots for getting some work done (I've dedicated a whole section to it). Although we didn't like the place itself, we really loved our accommodations Bali Brothers and Lima Beach Inn, both a bit remote and rustic but just amazing.
So, Canggu might be the perfect place for the average tourist or westerner who wants to connect with other westerners but I wanted to find out more about the Balinese culture and get in touch with locals.
So we moved to Ubud after one month. Instead of moving to the city center we decided to stay a bit remote again so we chose the Semanggi Cottage which is on a little hill above Ubud and surrounded by rice fields. We immediately felt like home – not only due to the wifi password being "welcome home". 
When we arrived in Ubud for the first time I felt like entering a jungle. Large vines hang from the trees over the streets and the climate is different compared to the coast. 
The streets in the center of Ubud have space to walk on the sides which we missed in Canggu. Also, they are generally less crowded.
In general, I felt like life in Ubud is more relaxed, people who move here seemed more settled and zen.
Transportation Around The Island
If come to Bali it's kind of mandatory to rent a scooter. Otherwise you will be lost soon. A car doesn't make much sense because streets are so narrow and there's so much traffic everywhere – you're just much faster on a scooter. Public Buses? Don't exist. I saw a few tourist buses here and there but that's it. Scooters can be rented in many places, some more expensive than others. My recommendation: Ask someone who works at your accommodation to organise a cheap scooter for you.
There's no Uber in Bali but they have something similar called Gojek and Grab. On both apps you can order scooter or car rides as well as food or groceries.
As mentioned before, I tried finding the most beautiful nature spots during our stay. It's quite difficult in Bali as you can't just say you go out for a walk – there's just no path to walk on anywhere! You literally have to search or ask around to find some nice hiking trails. In Ubud there's the Campuhan Ridge Walk passing along some small rice fields. My friend Felix recommended me to hike just on the other side of that ridge to avoid tourists. To get there, you can search for "Beluna – House of Creatives" (also a great place for remote work) on Google and continue walking the small path from there until you reach the Pyramids of Chi (more about the pyramids in the Breathwork section).
Another option are the various waterfalls that can be found nearly anywhere on the island. The more known ones will always be more crowded, so I suggest visiting them super early in the morning to have them for yourselves. But I also suggest to visit some smaller and unknown waterfalls as these hikes will be more adventurous and fun – and get rewarded with a waterfall just for you! My favourite waterfalls were Sumampan and Manuaba.
When in Bali, everyone wants to see those huge rice terraces but unfortunately, the really beautiful and untouched ones are really far up north. I didn't have the time to visit any of those this time. Instead, I visited a rather touristy place close to Ubud called Tegallalang Rice Terrace. To avoid the crowd we came here at 6am before they officially opened and started our hike around the rice terrace. We hiked down a little valley and back up on the other side. Around the ridge were zip lines, giant "Bali" swings and other photo spots.
My highlight was a day trip to the Kintamani region. We just jumped on our scooters and drove north, passing through the most beautiful and remote little villages. Once we reached the top of the volcano crater around Mt Agung with Mt Batur and a lake in its middle the view was just breathtaking. If you wake up early at night you can hike up Mt Batur to see the sunrise above the clouds.
Balinese food can be described in two words: Nasi Goreng. Just kidding, there's much more to it than just the famous rice dish. Traditional home-style restaurants in Bali are called Warung. And luckily almost all our accommodations had their own Warung where one can eat much cheaper compared to tourist restaurants in the center. 
The dishes mainly consist of rice, noodles and vegetables, sometimes you can find chicken as well. My favourite dessert were banana pancakes and Dadar Gulung – green coconut pancakes.
I've already mentioned the good quality of Balinese coffee. I totally recommend visiting a coffee plantation including a tasting at the end if you come to Bali. You will get to taste things like avocado coffee or coconut coffee.
I wouldn't consider myself a spiritual person – well, until I went to Bali! The island and its people have the ability to change someones life completely. But more on that later.
We tried a few different things that were new to me: Human Design, Breathwork, Aura Reading, channeling and we went to a Balinese healer / guru from the highest cast and did a cleansing.
The first time I heard about Human Design was from Franzi of journeystogo. Human Design is a concept using your birth date, time and place to determine your body graph. It's a combination of The I Ching, astrology, Kabbalah, Hindu-Brahmin chakra system and quantum physics. Before, I never believed in astrology but I've always been fascinated by physics so that's where it got me. Franzi prepared a reading for me which told me a lot about my personality and gave some useful advice on my conscious and unconscious behaviours. Energy and the way its flowing through the body plays an important role here. The body graph is showing my specific energy type. I'm a Manifesting Generator (MG) so I'm full of energy coming from my center. My most important learning from the Human Design Reading:
Always listen to my intuition before making decisions.
The Breathwork experience was by far the most special one to me. According to wikipedia Breathwork's "conscious control of breathing is said to influence a person's mental, emotional or physical state, with a claimed therapeutic effect". This sounds like a lot at first and like something you really need to believe in to work. I didn't believe in it when I did it for the first time – and ended up doing it three times in total!
I'll try to explain my experience (which is really hard to put into words). This is what I wrote down right after the sessions:
Shortly after I started breathing in a certain way my whole body started vibrating as it was absorbing the energy surrounding us. The pyramids are said to have a certain energy themselves due to their electromagnetic field. When a group of people come together and perform those powerful sound frequencies this energy increases even more. This energy that's building up throughout a session can be felt emotionally, physically (as described above) and even spiritually.
The person guiding us warned in advance that the energy will need to find a way out of the body and that it's usually the hands and feet. This explained why my hands soon started cramping and doing their own thing. I had no control over what they were doing but in the moment that was okay. My mouth also started cramping as I was breathing and my head started to hurt a little bit. Then all kind of emotions randomly come up and you just let them out as they come. 
It's hard to describe in words but again, the breathwork showed me that I need to listen more to my intuition and that I'm on the right path.
My second session didn't go so well. Apparently, I had a lot of energy on that day that needed to be released. This ended up in my whole hands cramping, me panicking because I couldn't move or control them for about 10-20min and then being exhausted for the rest of the day. 
The third session was amazing, better then the ones before. I was able to relax completely and trust in the breathwork. I accepted my craming hands and trusted the guide.
If you're a beginner like me, I recommend not giving up after the first few sessions of breathwork as your body might need a little time to get used to it – and then amazing things start happening!
I did two sessions in the Pyramids of Chi which is an amazing place to just hangout, have a coffee or try one of their various wellness offers (including breathwork). If you want to experience the energy I was talking about then this is your place.
Balinese Healer / Guru & Cleansing
The majority of the Balinese population is Hindu and they have four major castes. Brahmana is the highest caste, symbolized by the color white and mostly religious leaders and saints. Just like Adi, the guru/healer we met. 
He seems to be able to read people's minds as he talks to them to give wise advice for their lives. Sometimes, he left me speechless with what he said. The following words I wrote down just after the first time we visited him:
"First we got some free food and drinks (all homemade by his wife), then we were invited to pray with them. First, we had to get a cleansing under a little spring water fountain. Then later, we could ask him questions and he would give us very wise answers and very useful advice, he even knew things about us that we didn't tell him.
He noticed that my knee is injured so he put his "system" on me. That's what he calls it and I had no idea what he meant until I saw and felt it. He plugged in a wooden board with a resister inside and then started to touch and massage my body with the help of some oil. And then the magic happened. Up to 220V were flowing through my body, guided by his hands. At first, I was very confused by the feeling in my legs and inner organs, at one point I thought my heart would stop beating and I couldn't breathe anymore. When his hands would move up to my neck I would see little flashes in front of my eyes. I could literally see, not only feel the electricity running through my whole body. But I trusted this wise old man in what he was doing and he told me that he would heal my body. I could feel how my organs were shifting which was a bit scary.
But then, once he was done the way my body was feeling was something I never felt before. I was exhausted on the one hand but on the other hand I felt so free and healthy, there was no single muscle pain left in my shoulders and back, everything just felt so loose. He promised me to give me a lot of strength to jump higher in volleyball and to make my knee extra strong again. On that day and the days before I was in knee pain and now suddenly it stopped and my knee seems to better than before."
Every time we came to visit him, another highlight happened. We even witnessed some very special ceremonies including the whole community. 
Aura Reading & Channeling
We met Ulrike in our accommodation in Ubud, she was our neighbour and had something very special from the first moment. I was so thankful that she did a channeling for me in order to read my aura afterwards and do some timeline work.
It's incredible what Ulrike has achieved through her Aura Reading and Timeline work. She has managed, like no one before, to bring order into my chaos and to understand abstract connections. Thanks to Ulrike I was able to become aware of some negative beliefs and finally break free from them. Check out her website as Ulrike can do many more cool things to help others.
Life With The Balinese Community
In the home of Adi many people felt like home. Everyone is always welcome, it doesn't matter if you're part of the family, community or not. We felt welcomed and loved from the first minute we entered and got offered plenty of food, coffee and tea.
They have a daily routine and everyone has their job to do. In the morning it's the job of the men to prepare everything the women need in the kitchen for cooking. This means they all sit on the floor together and cut vegetables and meat. I barely saw the women outside of the kitchen, only for the ceremonies. This kind of division of work is questionable of course but it seemed to work well for the Balinese people. When we came to visit in the early mornings we also helped collecting flowers from the trees for the ceremonies and cutting banana leaves to wrap the food. You don't really consider it work if you do it for your own good so every task was fun.
Towards the end of our stay there was a very big ceremony that is only held once a year. The preparations lasted over a week: if the women are done cooking, they spend the rest of the day doing arts & crafts used for offerings and decorations for the ceremony. As the whole community was coming together on that special day a lot of offerings were needed and we helped where we could.
They don't have "jobs" as we know it but still it doesn't get boring as there are so many things to do. We often heard the men playing on the bamboo xylophone or saw Adi painting his next picture. Sometimes, they performed special rituals called Raja. In our case, we both got a tattoo raja, a hand-poked tattoo. Ai, the son of Adi, meditated for us and called the spirits of our ancestors. Through his third eye he is able to see people's aura in colours and shapes not from this world as he describes. While meditating for us, he saw certain shapes glowing and this is wha resulted in becoming our tattoos.
Adi has a very special way of talking to people. As mentioned before, everything he says is well thought out and wise. But he can not only talk to people but also to animals. This is no joke, I usually wouldn't believe in these things but I witnessed it a few times when he was talking to his birds and dogs.
Warning – the next paragraph is not for sensitive souls
Unfortunately, I didn't share all religious believes of the community. For example, we once held an ocean water purification ceremony at the beach. Sounds beautiful, right? Well, it was up to a certain point where they ripped off the head of a living baby chicken. One might wonder why they would do that, if they love their animals so much they even talk to them. I asked and got this for an answer: They did it for the sake of the chicken's spirit. They helped the spirit so it can go over into a human being and have a better life. With this justification baby chicken are being killed on a regular basis and then thrown away. It's a waste in my eyes although I get where they're coming from. They then spilled its blood over the offerings and threw the wriggling body into the sand. I was very disgusted as the stray dogs came to eat it. Once the ceremony was over the offerings – including the chicken's head – were put into the sea for the waves to catch them.
It was very interesting to see how the Balinese live their culture and religion and there's so much more I still need to learn. For everyone interested in this topic I recommend reading the following book: Bali Sekala & Niskala:
As promised, here's a list of great places to work from if you're a Digital Nomad like me. The hotspot on the island is clearly Canggu and there are plenty of co-working spots such as B-Work as well. Due to my limited time on the island I checked out only a few places so this is not an exhaustive list.
Secret Spot Canggu
I am Vegan Babe
Nude
Dough Darlings Canggu
Good Mantra
ZIN Cafe
Superfood Canggu
EZY. Cafe
The Common Cafe
… and many more!
Clear Cafe
Prince Coffee Ubud
Anomali Coffee Ubud
Tiktik Temu Coffee – Ubud Palace
Semanggi Warung
Toro Sushi Cafe
… and many more!
I heard that the Uluwatu region is supposed to be another hotspot, especially for surfer nomads – I'll check it out next time.
Bali was not meant to change me, I travelled there for a job I realized I didn't even like doing. Bali has a very special vibe and most people you meet, the conversations you have with them and the experiences you make will change your life automatically. At least it did for me! Bali has changed my view on many things, starting with myself, the daily work I'm doing and the people I surround myself with. I'm so thankful I got to experience all of this in the short time of two months. I get why some people get stuck in Bali on their never-ending way of finding themselves.
Because you never really find yourself – you discover yourself anew every day!
And that's one of the greatest learnings I took from this time in Bali. I usually don't like crowded mainstream hyped places such as Bali and if it wouldn't have been for that job I probably would've never ended up visiting this incredible island. So yes, I do believe that everything in life happens for a reason and that every person we meet has a purpose in our life. Either we teach them a lesson or they teach us a lesson. In Bali, I was taught many lessons and again, I'm very grateful for everything I was able to learn. I can proudly say, I'm living a much happier life now compared to before – and I thought I was already living a happy life!
I can just recommend everyone to spend those dollars on this expensive flight to Bali and discover yourself in a new way!
You can save spots on the map below to your own Google maps to not miss out on anything. As you see, I'm still missing a huge part of Bali (mainly the north-west) but I'll cover it during my next visit.
Enjoyed this post and wanna see more? Check out my Photo Gallery for more impressions of Bali!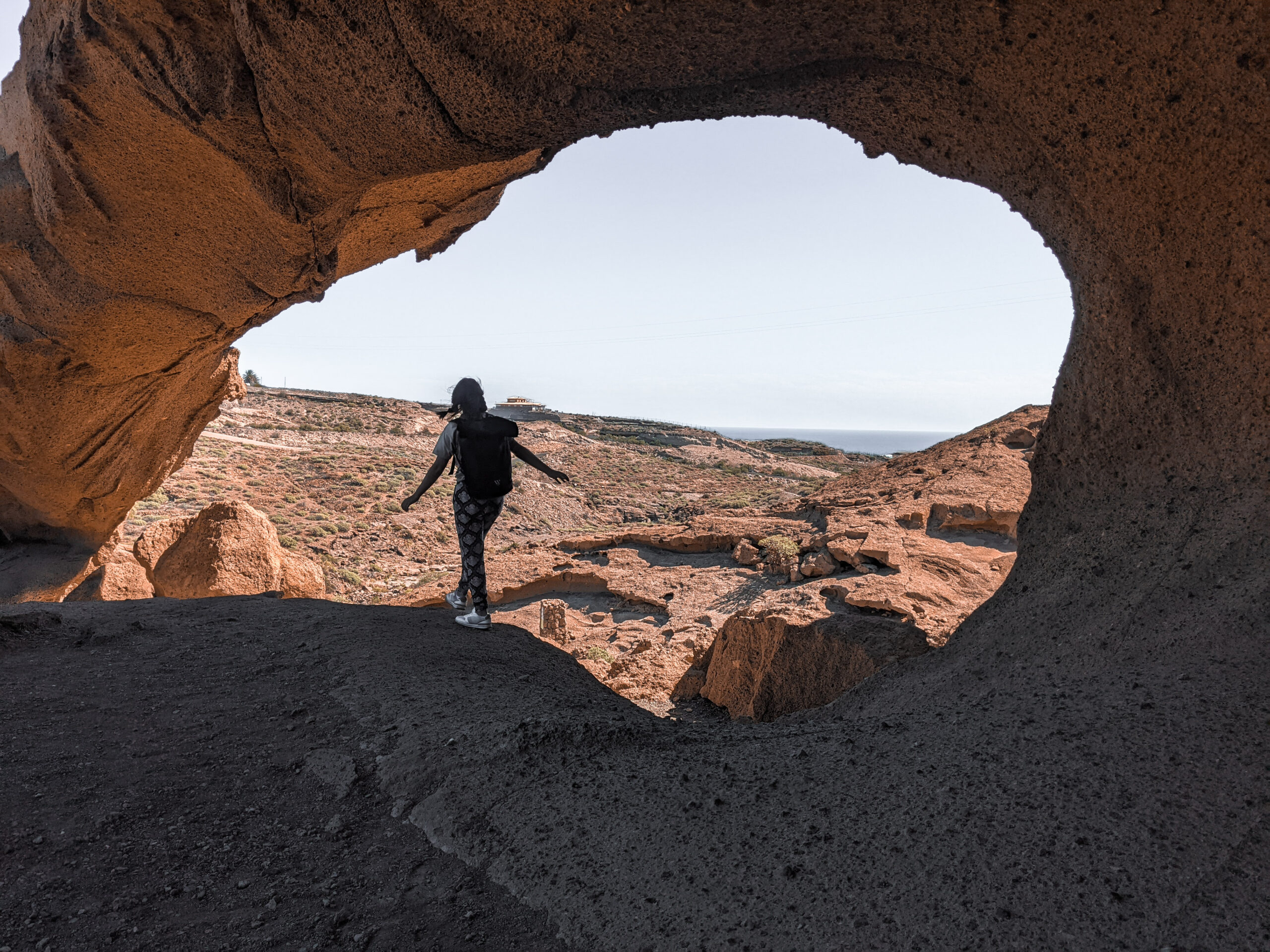 Remote Life Tenerife
A Digital Nomads guide to Puerto de la Cruz – best beaches, bars and restaurants If you're planning to come to Puerto de la Cruz as a Digital Nomad to work you might be wondering: Where do people hang out here? What's the best place to work from? And how's nightlife?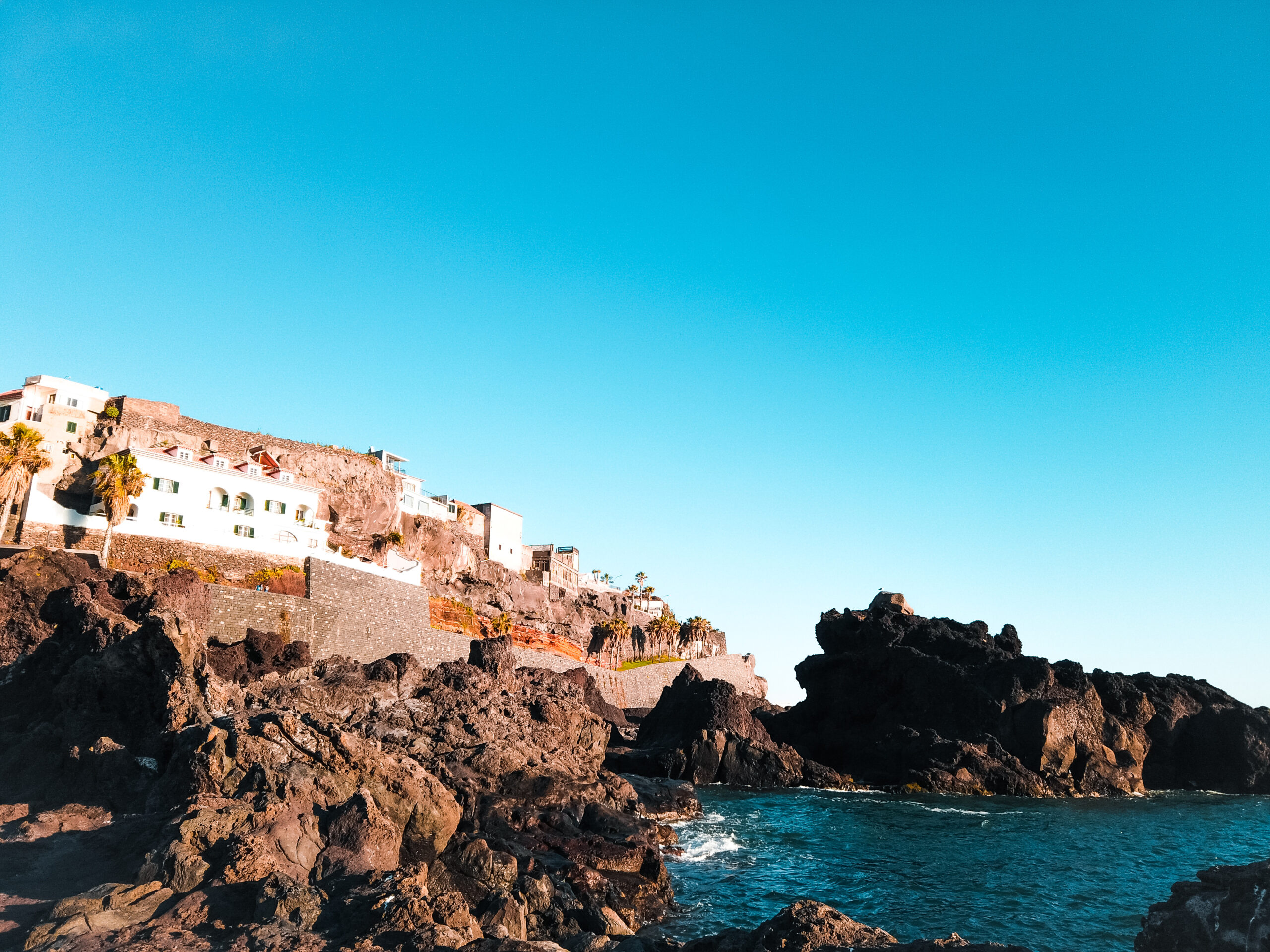 Coworking trip to Madeira
Working remotely gives us the unique chance of working from the most beautiful places on earth. I chose to join a coworking trip with people from joinmytrip to work from the beautiful island Madeira.