Travelling has definitely changed after Covid-19 but that doesn't stop me from exploring new places. This summer I went to the Côte d'Azur (French Riviera) for a few days and discovered the cities Nice, Cannes, Menton and Antibes, as well as the island Île Sainte Maguerite. 
I've been to Nice before for a short stop on last year's roadtrip and I have to admit that I didn't plan on coming back. Well, I'm glad that I did! I got rewarded with this beautiful sunset on my first night after discovering the old town. 
The first stop was Place Masséna in downtown Nice but unfortunately the Tour de France took over the place with a giant stage. 
Then I went towards the old town and I was impressed over and over again by the beautiful architecture of this city.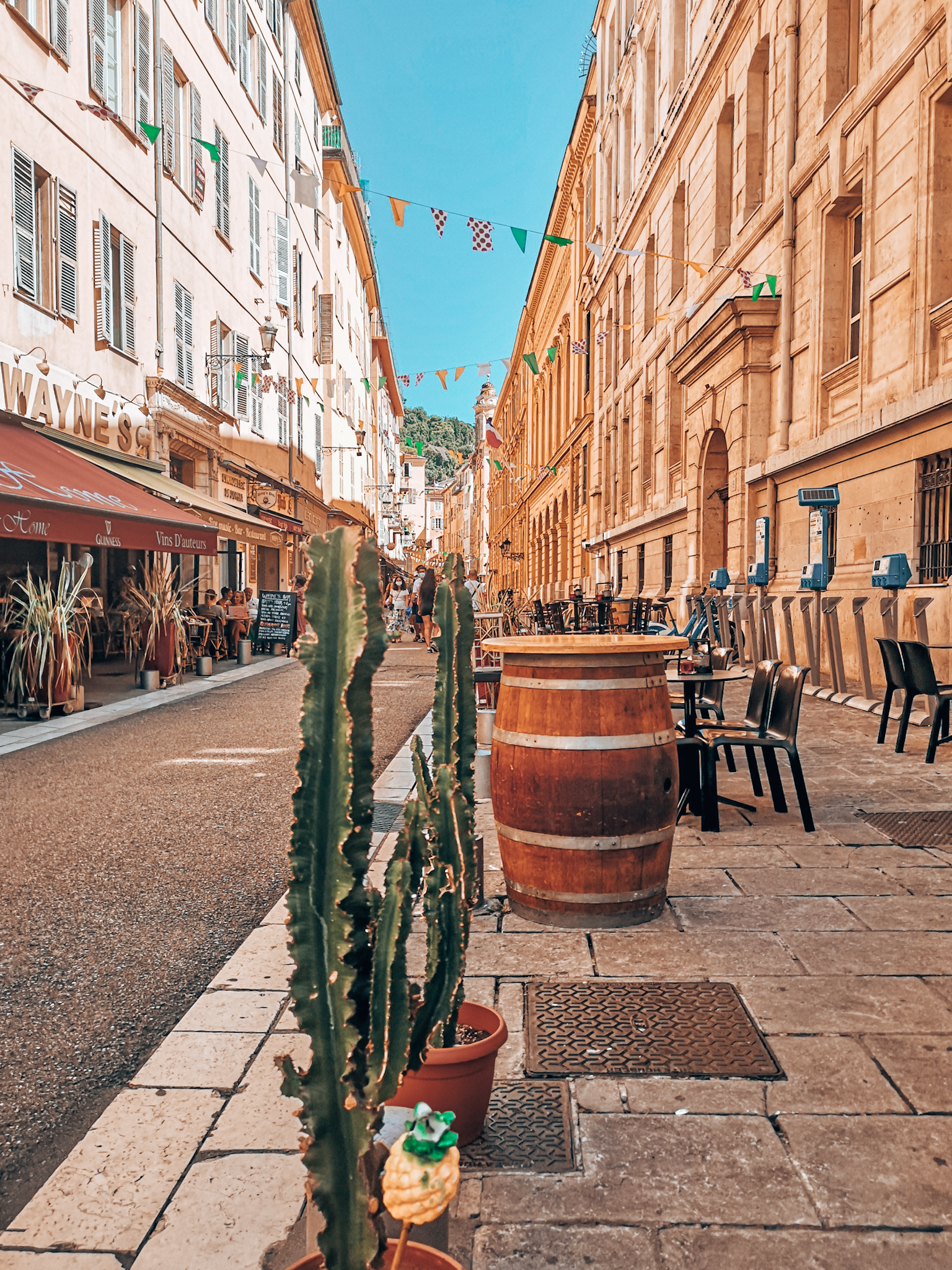 Of course I took a long walk on the Promenade des Anglais passing the Negresco hotel on my way to the waterfall in the Parc de la Colline du Château and chilled on the beach for a bit. I'm still not a big fan of the rocky beach in Nice compared to other beaches close.
The next day we walked all the way to Port Lympia passing the famous Nice sign and the Monument aux Morts. If you walk a little bit further you also get to see the Phare de Nice, a tiny lighthouse.
Sadly, I didn't have enough time to visit the Cathédrale Saint-Nicolas de Nice but it's still on my list. I passed some other beautiful churches on my way though.
When you're in France you have to eat the obligatory crêpe (which has its origin in the north of France actually) and try out other pastries from a local bakery. I was surprised of how much Mexican food you can find in Nice so we had tacos at a place called "100% Tacos" and it tasted almost like in Mexico. Nice is close to the Italian border so if you don't have the time to make a day trip to Sanremo, Italy you should try some Italian pizza in Nice. I can recommend "Le Bistro d'aqui" which is also highly rated on TripAdvisor. At night you can check out the various bars and pubs or join a bar crawl.
On our second day we took a cheap train to Menton. The train ride took about 30 minutes and we passed by Monaco (which is also worth a day trip from Nice).
The architecture of Menton felt like a combination of Mont Saint-Michel and an Italian old town. The colorful houses are located on a hill and connected by narrow alleys. You can find paintings and flowers or other decorations in almost every street. Even the churches are colorful here, my favorite one was the Basilique Saint-Michel-Archange which you can see in the photo beneath.
After passing the super crowded beach Plage des Sablettes we took a walk on the Quai Impératrice Eugénie to get a great view on the skyline of the old town.
Menton is known for its fresh lemonade and the tasty lemon ice cream but you also find other exotic flavors like lavender.
We took another train from Nice to get to Antibes which took us about 30 minutes again. The first thing you see is the giant ferris wheel at the harbour right in front of the entrance to the old town. Of course we went for a ride and got some great views over the town and the Fort Carré. We walked through the tiny old town, passed the Marché Provençal and chilled at the beach Plage de la Gravette. After an expensive dinner at "32 Pizza & Bar" we walked back to the train station and realized that the ferris wheel looks even more beautiful at night.
The train to Cannes takes about 45 minutes from Nice. You get to see the famous Palais des Festivals et des Congrès known from the Cannes Film Festival as well as handprints from famous artists on the floor around the whole building. Just like in Antibes there's a ferris wheel at the harbour in Cannes and you can find some really expensive yachts over here. The downtown is perfect for shopping but I prefer the oldtown which is located on a little hill. There's a great history museum located inside the Château de la Castre on top of the hill.
The market hall in the old town is bigger than the one in Antibes. It's called Marché Forville and offers a variety of fresh fruits, vegetables, meat, fish and other things.


The boat trip to this tiny island in front of Cannes is perfect for everyone who wants to avoid the crowded beaches on the mainland. There are several beaches around the island and there are even boats driving by selling pizza or ice-cream.
The following gallery gives you a few more impressions of my trip to the Côte d'Azur: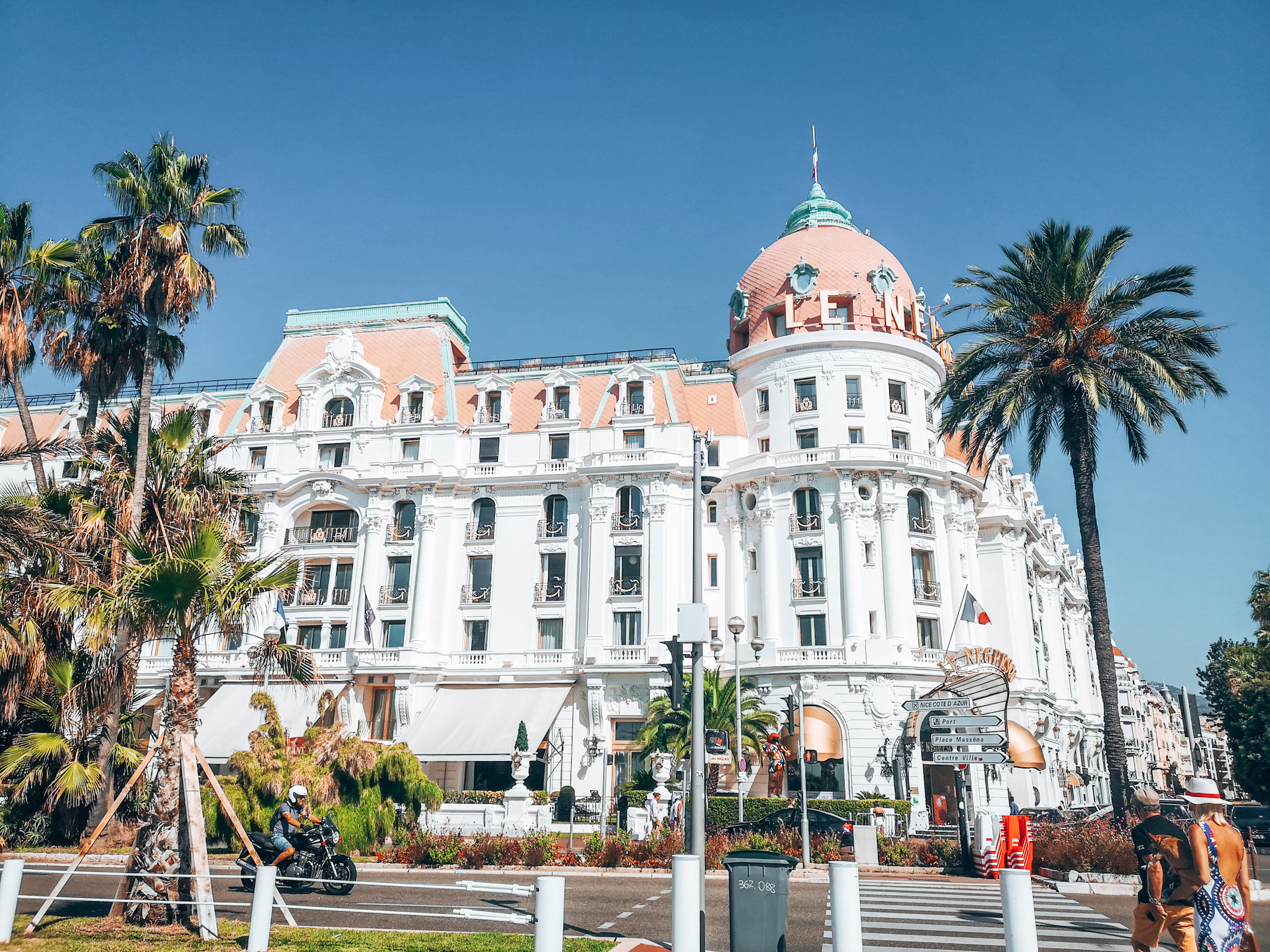 Hotel Negresco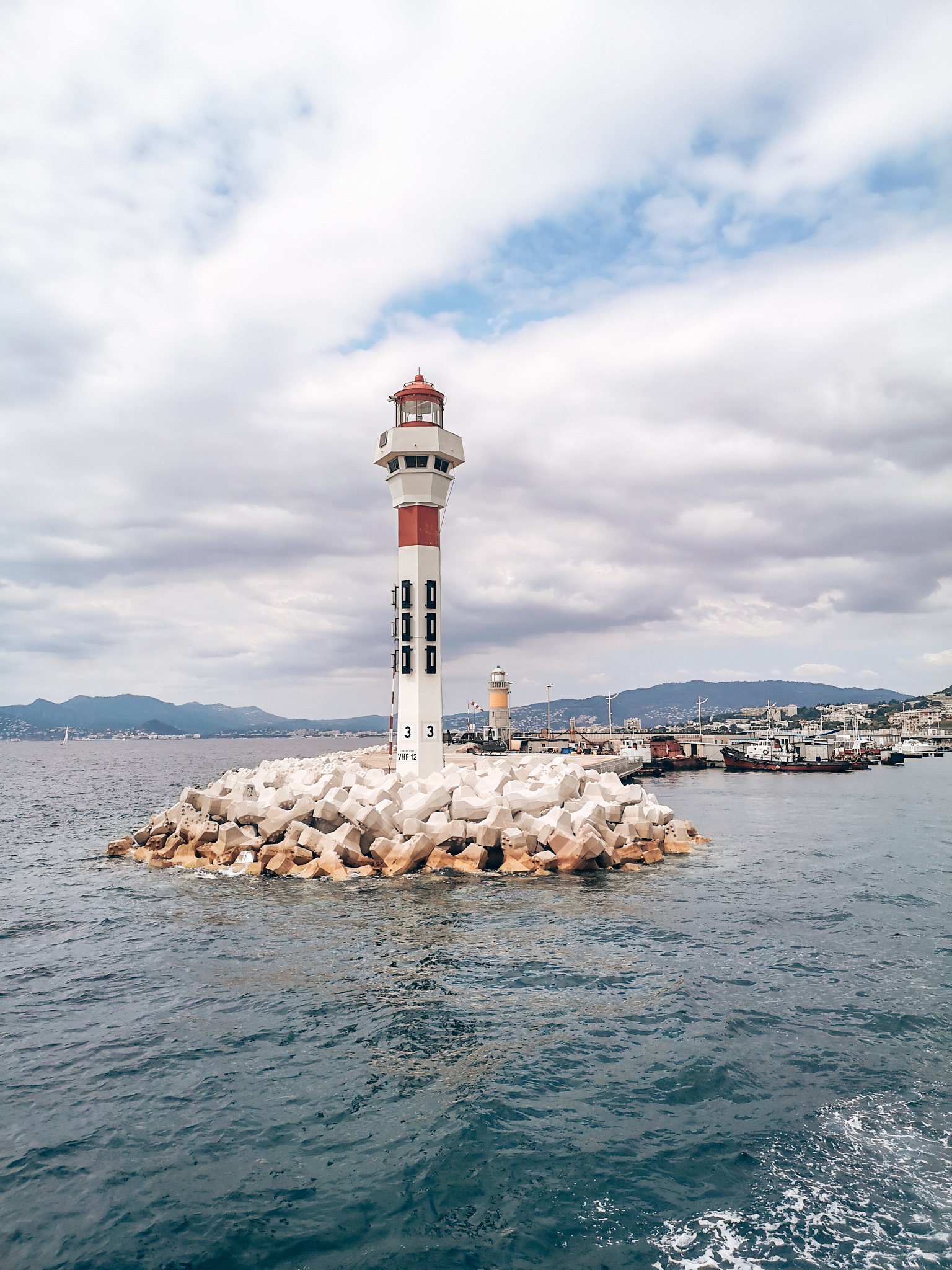 Phare de Nice
Marché Forville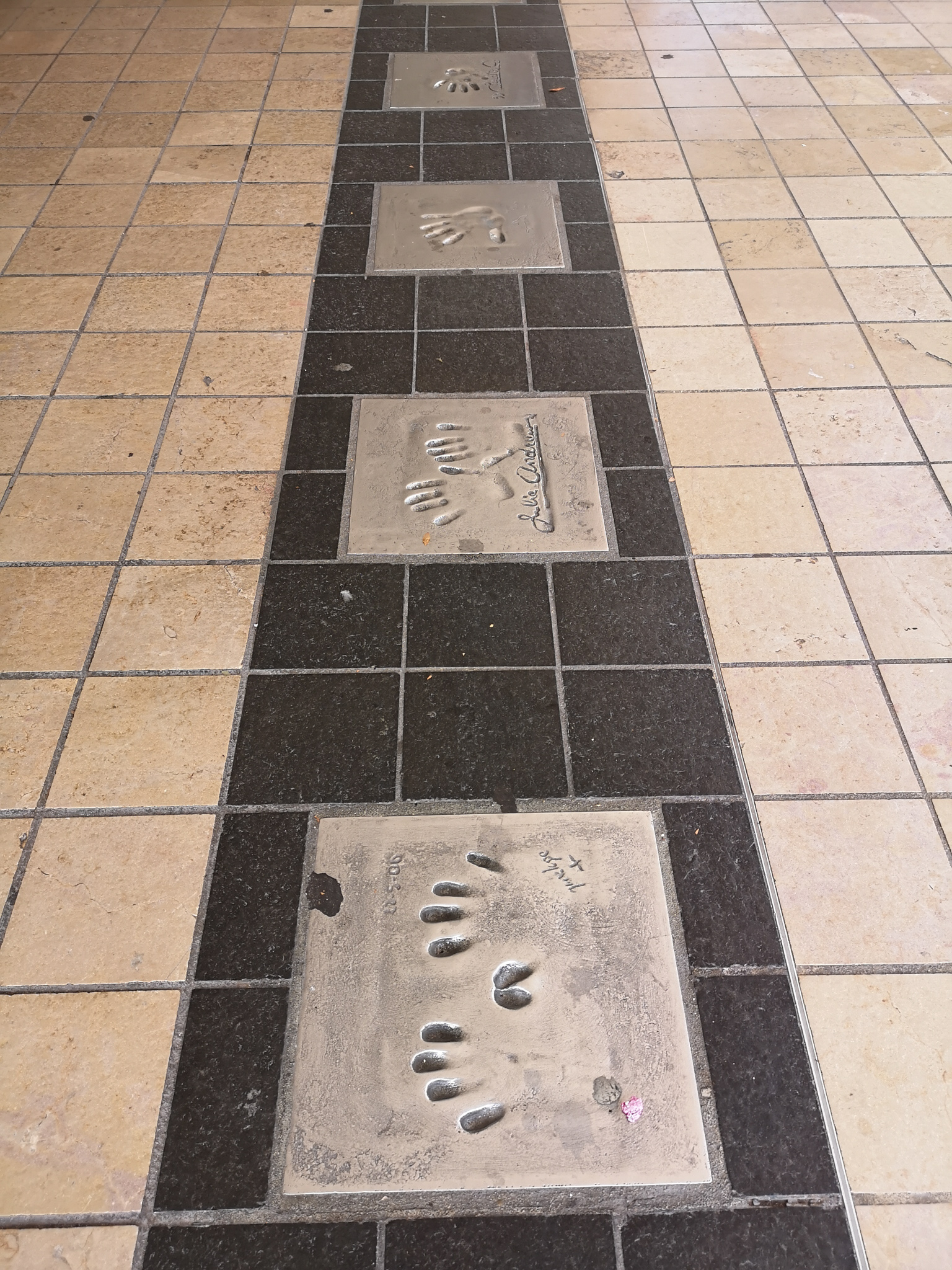 Handprints of artists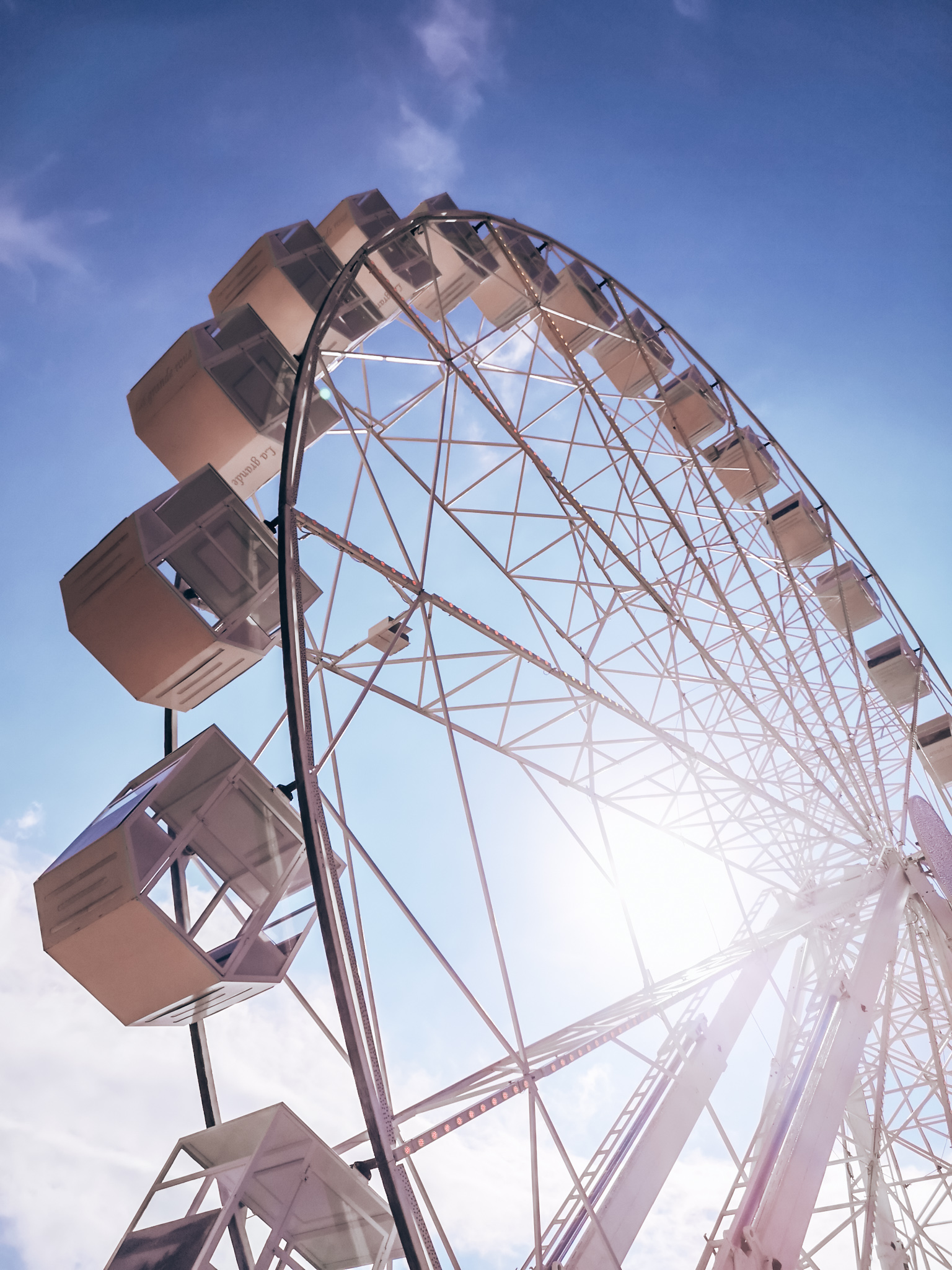 Grand Roue Antibes
Cannes old town
Cannes old town
Cannes old town
Cannes caroussel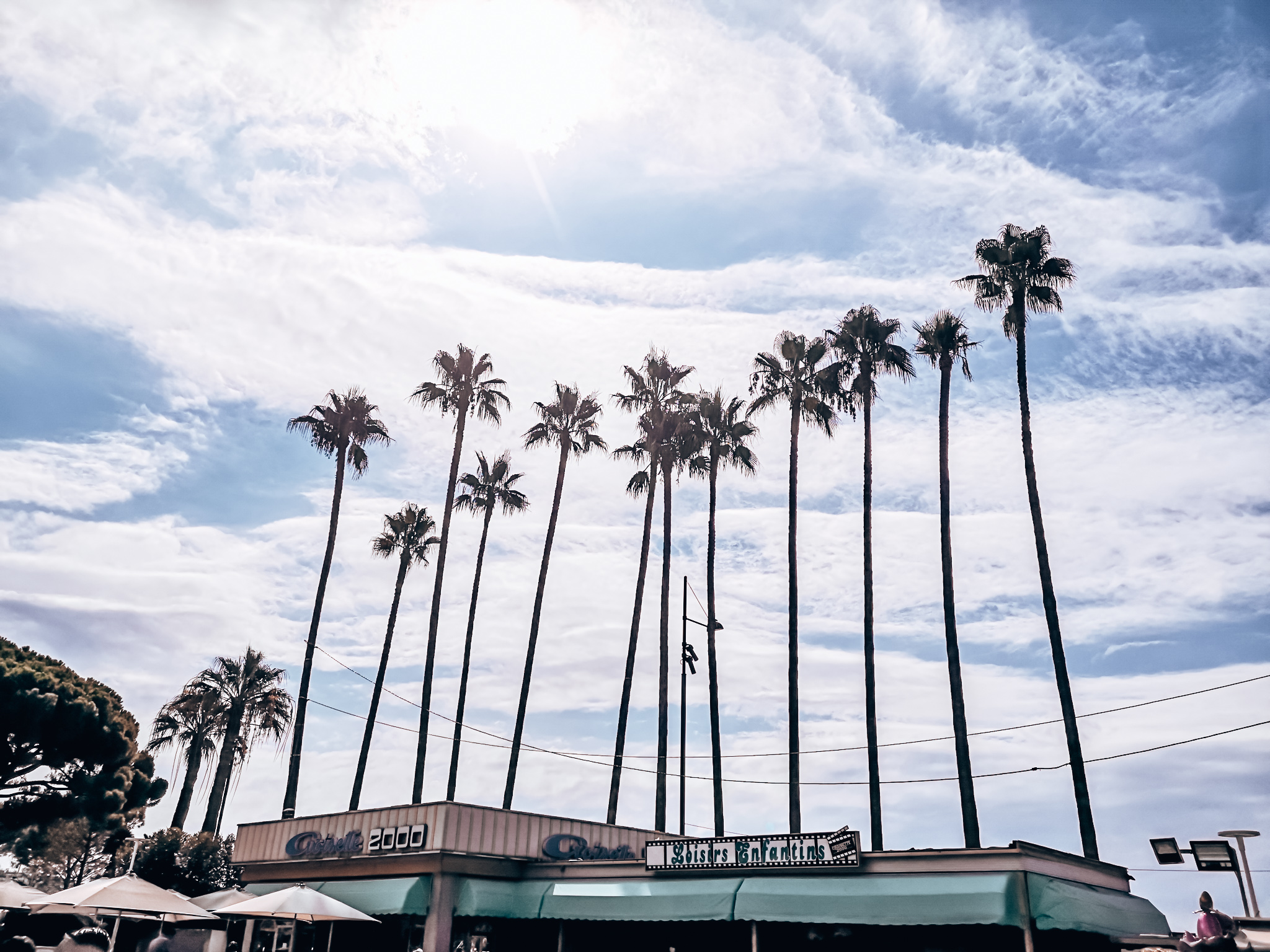 Cannes
Marché Provençal Antibes
Marché Provençal Antibes
Grand Roue Antibes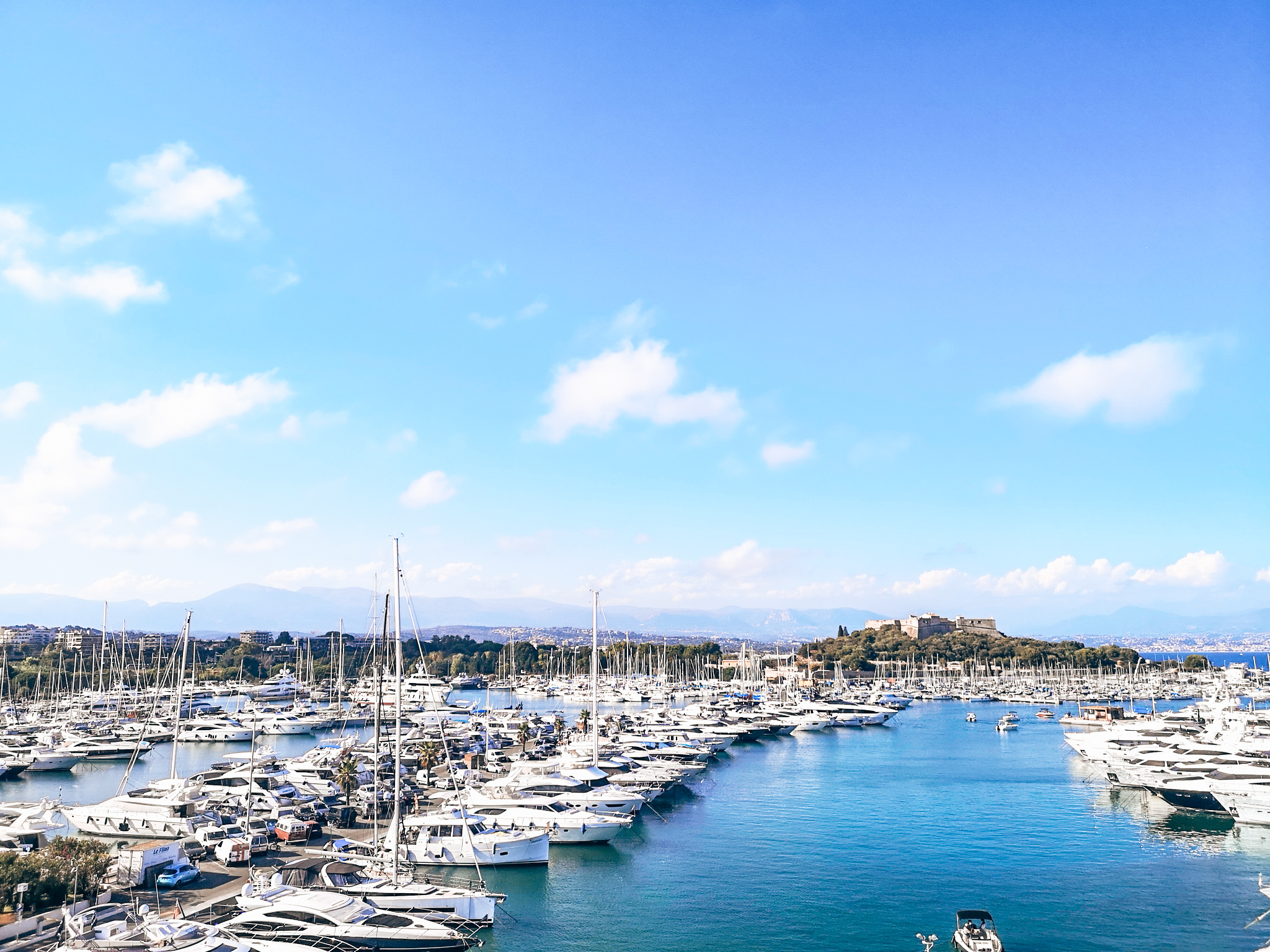 Antibes
Antibes
Antibes
Antibes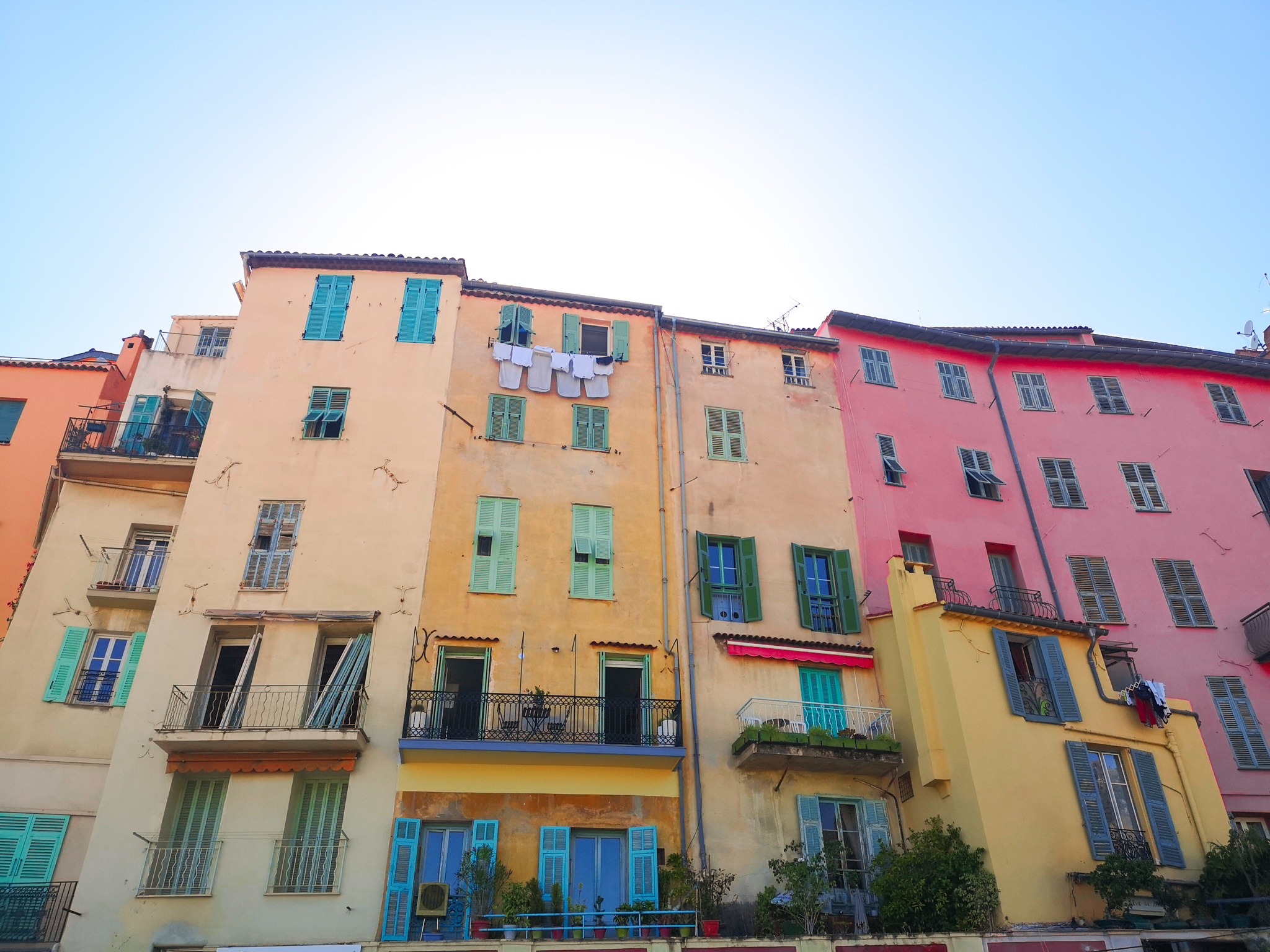 Menton
Menton
Nice
Nice
Nice
Nice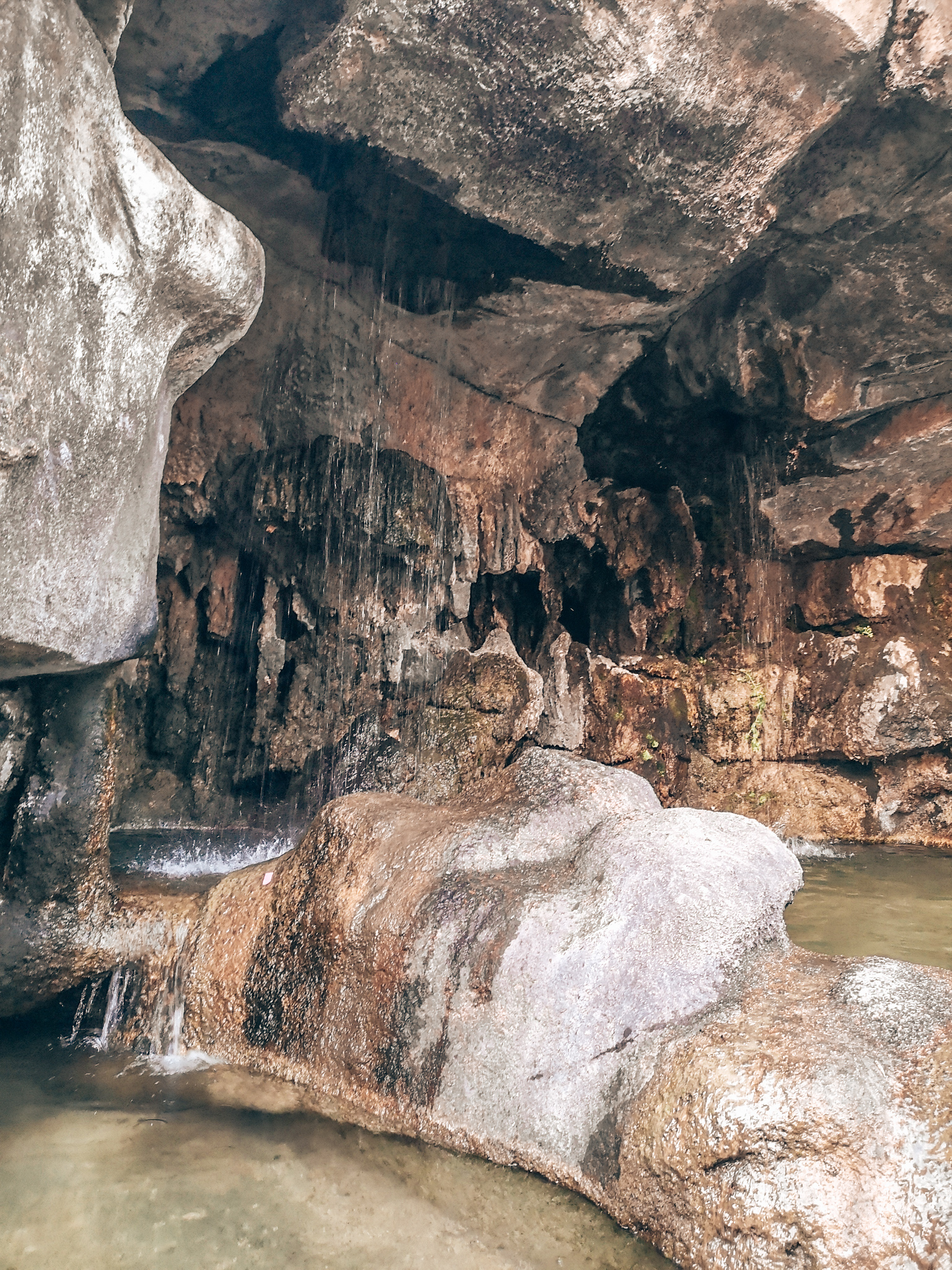 Cascade de Nice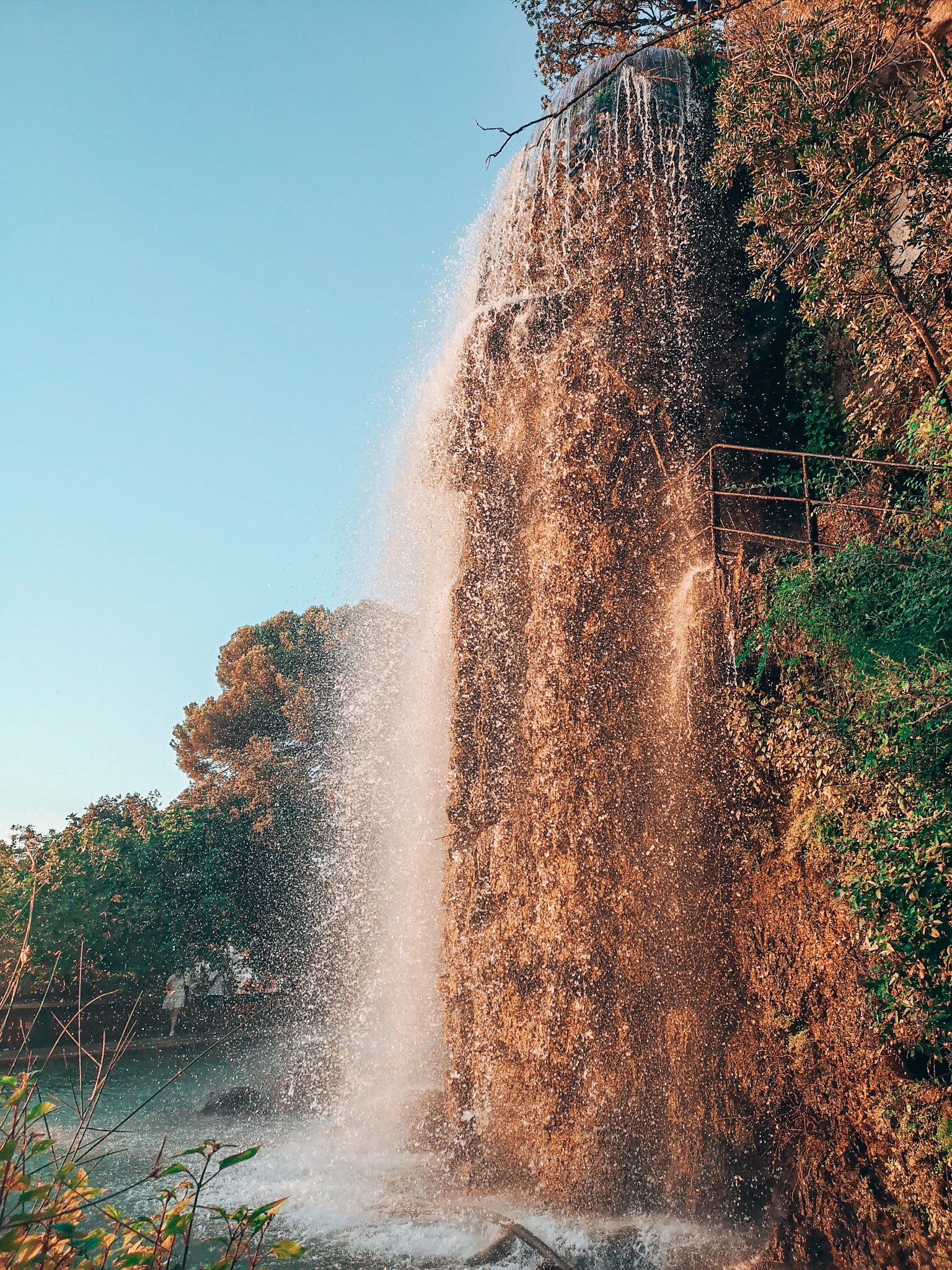 Cascade de Nice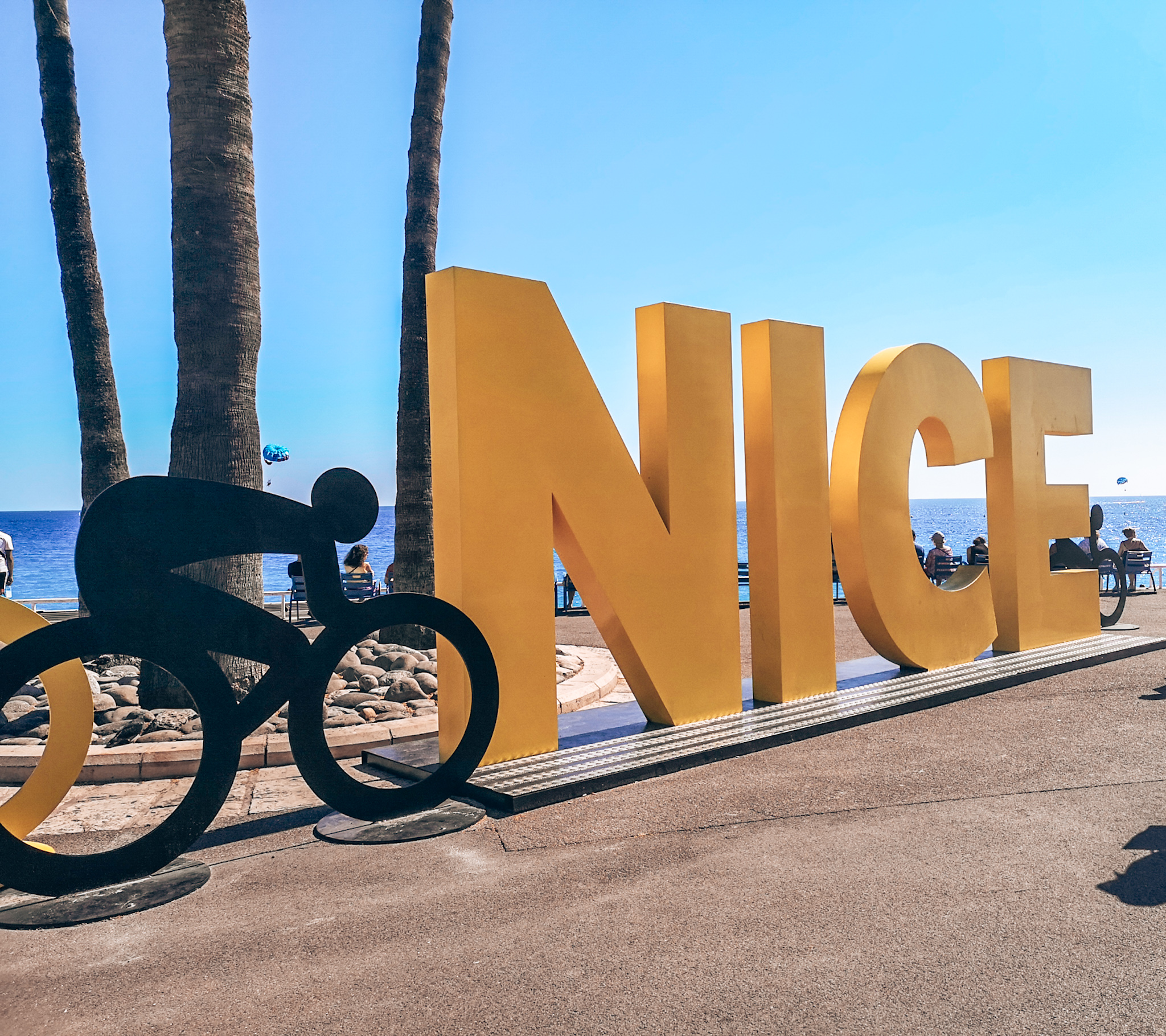 Nice Sign (Tour de France)
Promenade des Anglais
Place Masséna, Nice
Nice
The Bali Experience
This won't be the typical "I quit my job and went to Bali and it changed my life"- story but somehow that's exactly what happened. And I didn't plan for it to happen.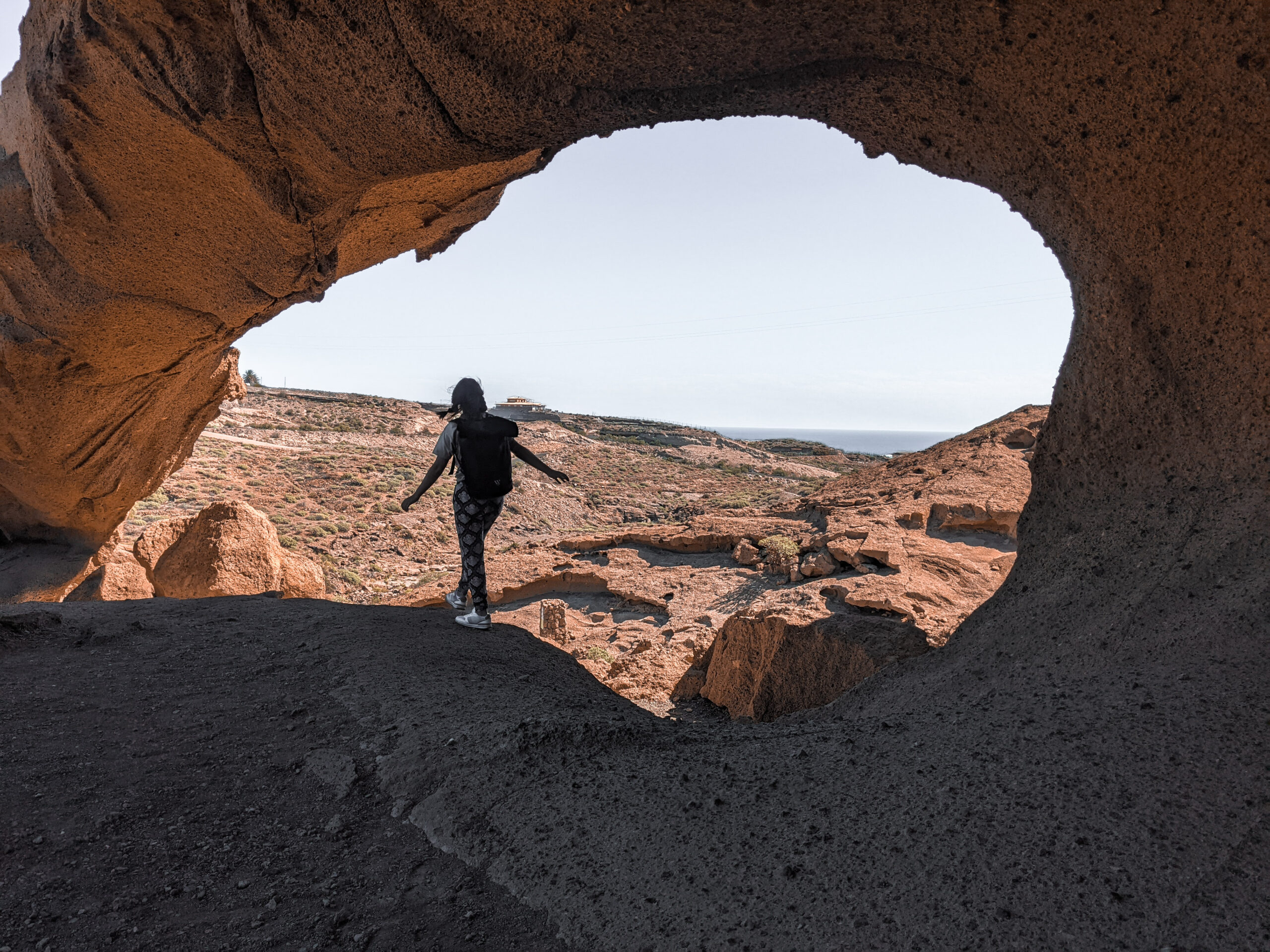 Remote Life Tenerife
A Digital Nomads guide to Puerto de la Cruz – best beaches, bars and restaurants If you're planning to come to Puerto de la Cruz as a Digital Nomad to work you might be wondering: Where do people hang out here? What's the best place to work from? And how's nightlife?